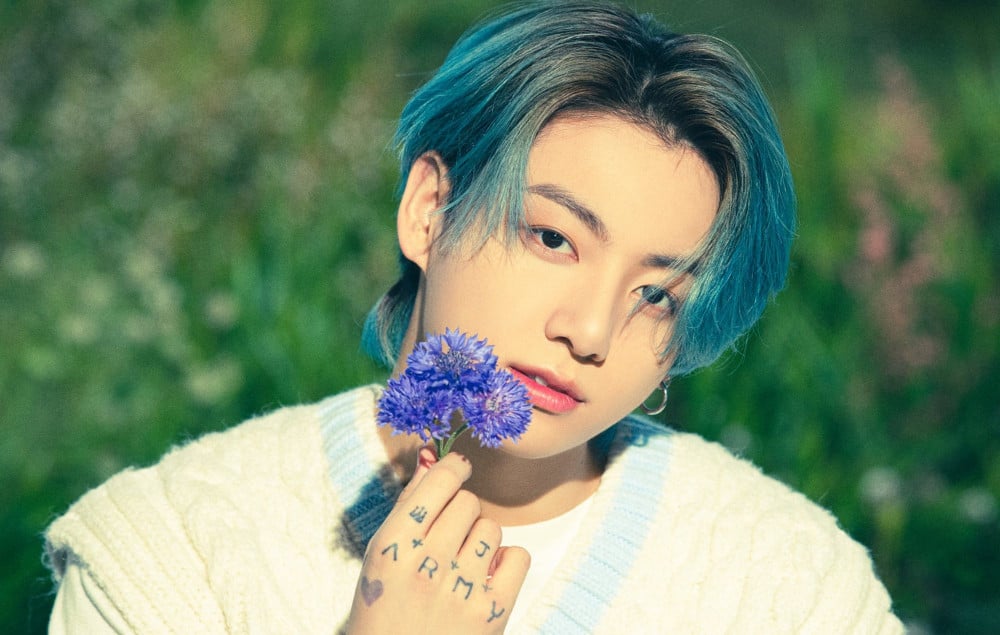 Amidst Hybe's advisory on proceeding with "legal action related to artist infringement," fans of BTS have begun to call out and question whether things have really been done to save the member's reputations, more specifically of member Jeon Jungkook. A shocking tweet/thread done by Twitter user@eboyjk1l sparked some attention as the fan account revealed that some of Park Jimin's akgae fans had spent their time creating defaming blog posts against Jungkook and have been doing so since 2019. For people that don't know what an akgae is, it means a solo stan who only likes one member and sends hate to the other members.
See the thread below:
Recalling the events surrounding Jungkook since that time, fans speculate that the unfolding may have been calculated.
Recently rumors have spread about the BTS member indulging in activities that may damage his reputation. BTS army and Jungkook fans were quick to shut those rumors down. However, it has not deterred the akgae fans.
The lengths are significant as some pose as Knetizens.
See thread:
Trans:  The above account is an account that suppresses the atrocities of malicious individual fans. Accounts stuffed into this account are active in DC Inside Gallery and systematically flock to Naver articles and post malicious comments.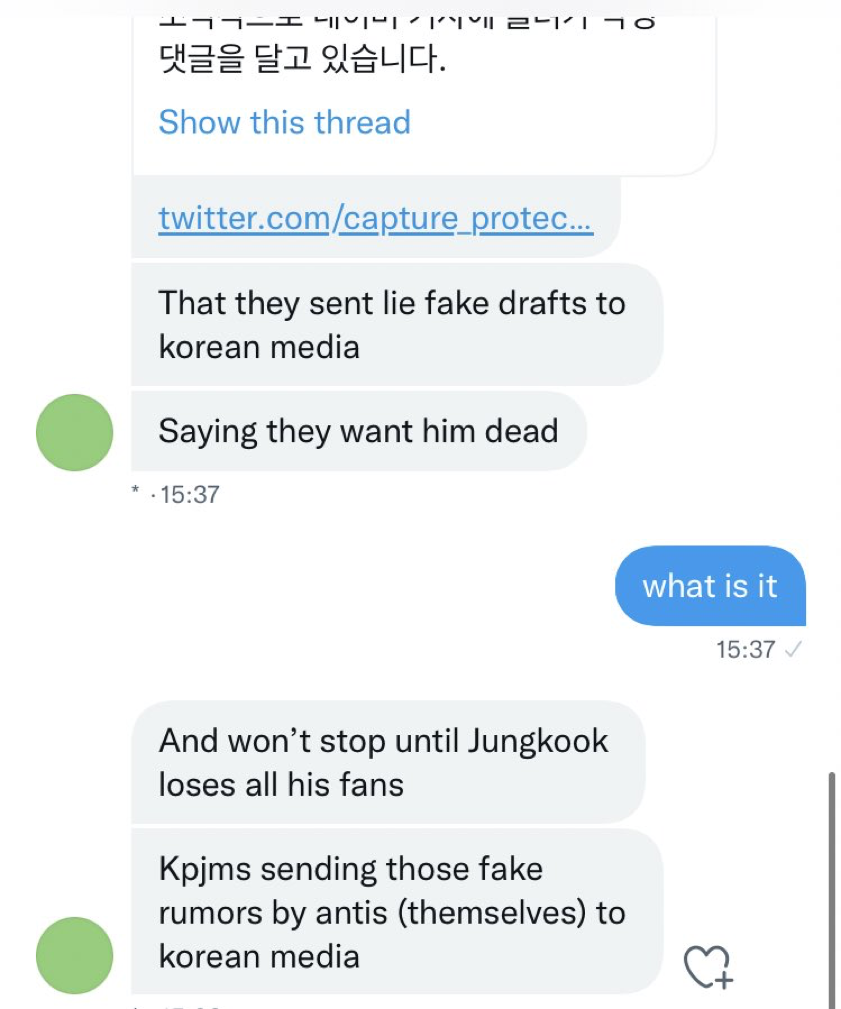 (Credit: eboyjk1l on Twitter
They're even trying to reach media outlets, including one reporter in particular who has a negative reputation among BTS fans. It is said this reporter accused BTS of plagiarism during their "Map of the Soul Persona" press conference.
Hybe is in a position to take these claims seriously as they come. It negatively affects BTS when there are smear campaigns waged against one of the members. This is an emerging topic, but why isn't it a hot one? Maybe because of the hard question: Has the company really gone out of its way to protect the members? In this particular case, Jungkook's? How long has this attack against one of the most popular members been active?
Source: allkpop