Director Yeon Sang Ho of the hit Netflix series "Hellbound" spoke to Herald POP about the actors, what happens after the ending, and more.
"Hellbound" is a six-part series set in a world where humans face a frightening supernatural phenomenon: emissaries from hell who appear on Earth without warning and condemn people to hell. Amidst the chaos caused by this terrifying new reality, an emerging religion led by Jung Jin Soo (played by Yoo Ah In) begins to gain popularity, while others desperately search for the truth behind this strange phenomenon. The drama also stars Kim Hyun Joo, Park Jung Min, Won Jin Ah, Yang Ik Joon, and Lee Re.
Just a day after its release on November 19, the drama rose to the top of Netflix's global Top 10 non-English shows. Regarding the show's massive popularity, the director shared that he was "confused and stunned" to wake up to find "Hellbound" at No. 1.
At the same time, many people have found the show to be one that you will either love or hate, and director Yeon Sang Ho was aware of this. He explained, "From the beginning, I created 'Hellbound' thinking that it would be a show for people who enjoy this kind of genre or watch deep things, rather than thinking it would please the general public. It's more surprising that more people are watching and talking about it than I had expected. For 'Hellbound,' I built a whole new unfamiliar world, so I think it's true that it takes some time to immerse yourself in that world."
"Hellbound" was originally a webtoon created by Yeon Sang Ho with writer Choi Gyu Seok. Taking a story that was illustrated in pictures and recreating it in live action required careful attention to the way the supernatural phenomena were depicted. He shared, "Supernatural things suddenly start taking place in a very realistic world, and I wanted it to feel uncanny. I also had the contradictory thought that it should look like something that could happen in real life. But at the same time, I wanted it to look like a subculture film. I thought hard about a result that could satisfy all of this."
He also shared his gratitude for the "Hellbound" actors, saying, "All of the actors who took part worked hard to breathe life into the characters with the same mindset I had when I was first creating this world. What I loved most about this production was not the director or actors, but the many talented artists who came together and performed. In that aspect, I thank the actors and staff."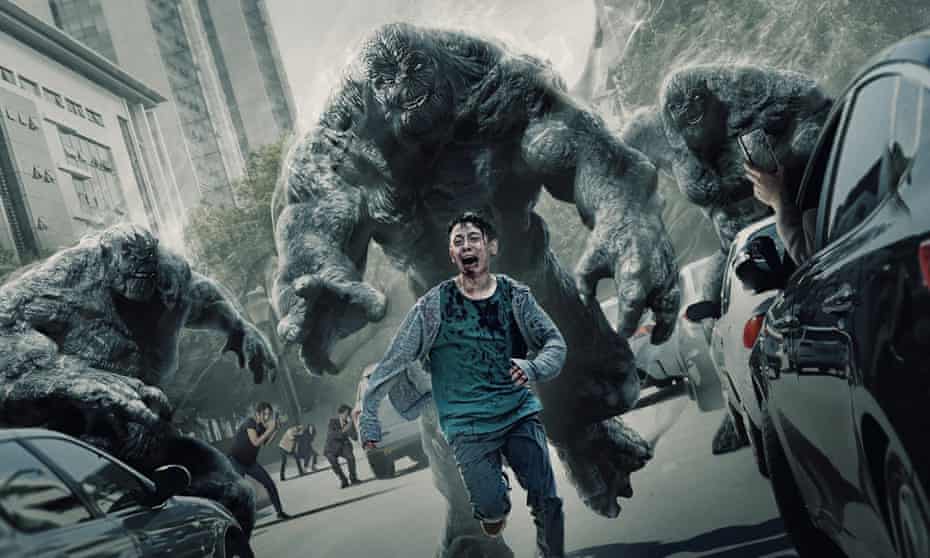 Spoilers
On the ending of "Hellbound" being different from the webtoon, the director revealed, "The ending of 'Hellbound' existed since the time I was working on webtoon. 'Hellbound' was confirmed to become a Netflix series before the webtoon's serialization ended. I contemplated on how I should reveal the last scene. It's not that I didn't include it in the cartoon because it wasn't ready, but instead, I made the strategical decision to include it in the drama and not the cartoon."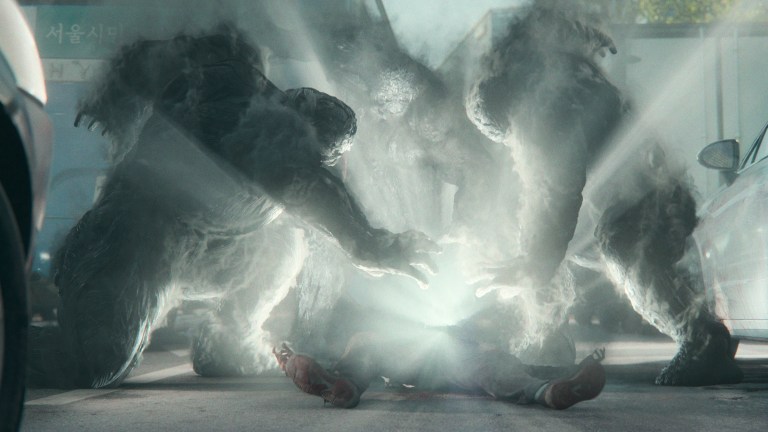 He also spoke up about whether there would be a second season. "I wouldn't say it's a second season, but writer Choi Gyu Seok and I had been creating a story since the summer about what happens afterwards. We recently decided that we will work on the next story as a cartoon. I think we'll be able to showcase the next part as a cartoon around the second half of next year. There aren't any concrete plans for a live action adaptation, so we'll have to discuss that in the future."
Source: Soompi