According to a report by Star News, Kim Sae-ron will take on the female lead in the 2021 KBS drama special 'Those Girls', which is scheduled to be broadcast in the second half of this year.
'𝑇ℎ𝑜𝑠𝑒 𝐺𝑖𝑟𝑙𝑠' 𝑑𝑒𝑎𝑙𝑠 𝑤𝑖𝑡ℎ 𝑡ℎ𝑒 𝑐𝑜𝑛𝑓𝑙𝑖𝑐𝑡 𝑏𝑒𝑡𝑤𝑒𝑒𝑛 𝑁𝑖𝑛𝑒 𝑆𝑜𝑠𝑠𝑎𝑛𝑔, 𝑤ℎ𝑜 𝑚𝑢𝑠𝑡 𝑑𝑒𝑠𝑡𝑟𝑜𝑦 𝑡ℎ𝑒 𝐶𝑟𝑜𝑤𝑛 𝑃𝑟𝑖𝑛𝑐𝑒 𝐵𝑜𝑛𝑔 𝑖𝑛 𝑜𝑟𝑑𝑒𝑟 𝑡𝑜 𝑟𝑒𝑚𝑎𝑖𝑛 𝑖𝑛 𝑡ℎ𝑒 𝑝𝑎𝑙𝑎𝑐𝑒. 𝐾𝑖𝑚 𝑆𝑎𝑒-𝑟𝑜𝑛 𝑤𝑎𝑠 𝑐𝑎𝑠𝑡 𝑎𝑠 𝑁𝑖𝑛𝑒 𝑆𝑜𝑠𝑠𝑎𝑛𝑔 𝑖𝑛 𝑡ℎ𝑒 𝑑𝑟𝑎𝑚𝑎. 𝑆ℎ𝑒 𝑖𝑠 𝑒𝑥𝑝𝑒𝑐𝑡𝑒𝑑 𝑡𝑜 𝑐𝑎𝑝𝑡𝑖𝑣𝑎𝑡𝑒 𝑣𝑖𝑒𝑤𝑒𝑟𝑠 𝑤𝑖𝑡ℎ ℎ𝑒𝑟 𝑖𝑛𝑡𝑒𝑛𝑠𝑒 𝑎𝑐𝑡𝑖𝑛𝑔 𝑡ℎ𝑟𝑜𝑢𝑔ℎ 𝑡ℎ𝑒 𝑟𝑜𝑙𝑒 𝑜𝑓 𝑆𝑜𝑠𝑠𝑎𝑛𝑔. 𝐾𝑖𝑚 𝑆𝑎𝑒-𝑟𝑜𝑛, 𝑤ℎ𝑜 ℎ𝑎𝑠 𝑠ℎ𝑜𝑤𝑛 𝑜𝑓𝑓 ℎ𝑒𝑟 𝑙𝑜𝑣𝑒𝑙𝑦 𝑐ℎ𝑎𝑟𝑚𝑠 𝑤𝑖𝑡ℎ 𝑣𝑎𝑟𝑖𝑜𝑢𝑠 𝑐ℎ𝑎𝑟𝑎𝑐𝑡𝑒𝑟𝑠, 𝑖𝑠 𝑙𝑜𝑜𝑘𝑖𝑛𝑔 𝑓𝑜𝑟𝑤𝑎𝑟𝑑 𝑡𝑜 ℎ𝑒𝑟 𝑛𝑒𝑤 𝑎𝑐𝑡𝑖𝑛𝑔 𝑣𝑒𝑛𝑡𝑢𝑟𝑒.
𝑇ℎ𝑖𝑠 𝑖𝑠 ℎ𝑒𝑟 𝑓𝑖𝑟𝑠𝑡 𝑡𝑖𝑚𝑒 𝑖𝑛 𝑠𝑖𝑥 𝑦𝑒𝑎𝑟𝑠 𝑡𝑜 𝑝𝑎𝑟𝑡𝑖𝑐𝑖𝑝𝑎𝑡𝑒 𝑖𝑛 𝑎 𝐾𝐵𝑆 𝑑𝑟𝑎𝑚𝑎 𝑠𝑖𝑛𝑐𝑒 𝑡ℎ𝑒 2015 𝐾𝐵𝑆 𝑠𝑝𝑒𝑐𝑖𝑎𝑙 𝑝𝑙𝑎𝑦 '𝑆𝑛𝑜𝑤𝑦 𝑅𝑜𝑎𝑑' 𝑤ℎ𝑖𝑐ℎ 𝑖𝑠 𝑎𝑏𝑜𝑢𝑡 𝑡ℎ𝑒 𝑓𝑟𝑖𝑒𝑛𝑑𝑠ℎ𝑖𝑝 𝑏𝑒𝑡𝑤𝑒𝑒𝑛 𝐽𝑜𝑛𝑔 𝐵𝑢𝑛 (𝐾𝑖𝑚 𝐻𝑦𝑎𝑛𝑔 𝐺𝑖), 𝑤ℎ𝑜 𝑖𝑠 𝑠𝑖𝑐𝑘 𝑎𝑛𝑑 𝑡𝑖𝑟𝑒𝑑 𝑜𝑓 𝑏𝑒𝑖𝑛𝑔 𝑝𝑜𝑜𝑟, 𝑎𝑛𝑑 𝑌𝑒𝑜𝑛𝑔 𝐴𝑒 (𝐾𝑖𝑚 𝑆𝑎𝑒 𝑅𝑜𝑛) 𝑤ℎ𝑜 𝑖𝑠 𝑎𝑛 𝑎𝑑𝑚𝑖𝑟𝑎𝑏𝑙𝑒, 𝑝𝑟𝑒𝑡𝑡𝑦 𝑎𝑛𝑑 𝑖𝑛𝑡𝑒𝑙𝑙𝑖𝑔𝑒𝑛𝑡 𝑔𝑖𝑟𝑙. 𝑇ℎ𝑒𝑦 𝑙𝑖𝑣𝑒𝑑 𝑑𝑖𝑓𝑓𝑒𝑟𝑒𝑛𝑡 𝑙𝑖𝑣𝑒𝑠 𝑏𝑒𝑓𝑜𝑟𝑒 𝑏𝑢𝑡 𝑜𝑛𝑒 𝑑𝑎𝑦 𝐽𝑜𝑛𝑔 𝐵𝑢𝑛 𝑖𝑠 𝑠𝑛𝑎𝑡𝑐ℎ𝑒𝑑 𝑏𝑦 𝑎 𝑠𝑡𝑟𝑎𝑛𝑔𝑒𝑟 𝑎𝑛𝑑 ℎ𝑒𝑟 𝑓𝑎𝑡ℎ𝑒𝑟 𝑖𝑠 𝑡𝑎𝑘𝑒𝑛 𝑡𝑜 𝑎 𝑝𝑜𝑙𝑖𝑐𝑒 𝑠𝑢𝑏𝑠𝑡𝑎𝑡𝑖𝑜𝑛. 𝑌𝑒𝑜𝑛𝑔 𝐴𝑒 𝑠𝑖𝑔𝑛𝑠 ℎ𝑒𝑟𝑠𝑒𝑙𝑓 𝑢𝑝 𝑎𝑠 𝑎 𝑤𝑜𝑟𝑘𝑖𝑛𝑔 𝑔𝑖𝑟𝑙 𝑎𝑛𝑑 𝑡ℎ𝑒 𝑡𝑤𝑜 𝑔𝑖𝑟𝑙𝑠 𝑟𝑒𝑢𝑛𝑖𝑡𝑒 𝑖𝑛 𝑡ℎ𝑒 𝑡𝑟𝑎𝑖𝑛 𝑡ℎ𝑎𝑡'𝑠 ℎ𝑒𝑎𝑑𝑒𝑑 𝑓𝑜𝑟 𝑀𝑎𝑛𝑐ℎ𝑢. 𝑇ℎ𝑒 𝑑𝑟𝑎𝑚𝑎 𝑖𝑠 𝑎𝑙𝑙 𝑎𝑏𝑜𝑢𝑡 𝑟𝑒𝑡𝑟𝑎𝑐𝑖𝑛𝑔 𝑡ℎ𝑒 𝑚𝑒𝑚𝑜𝑟𝑖𝑒𝑠 𝑜𝑓 𝑡ℎ𝑜𝑠𝑒 𝑤ℎ𝑜 𝑠𝑢𝑟𝑣𝑖𝑣𝑒𝑑 𝑡ℎ𝑎𝑡 𝑝𝑒𝑟𝑖𝑜𝑑 𝑡ℎ𝑟𝑜𝑢𝑔ℎ 𝑡ℎ𝑒 𝑡𝑤𝑜 𝑔𝑖𝑟𝑙𝑠 𝑎𝑛𝑑 𝑟𝑒𝑚𝑒𝑚𝑏𝑒𝑟𝑖𝑛𝑔 𝑡ℎ𝑒 𝑝𝑎𝑖𝑛𝑓𝑢𝑙 𝑝𝑎𝑠𝑡.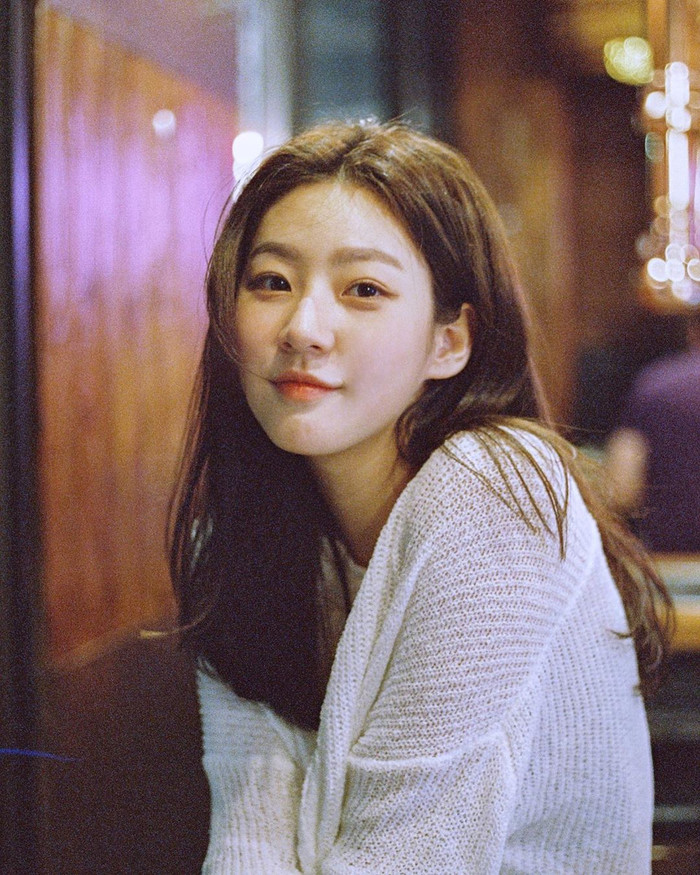 𝐻𝑒𝑟 𝑢𝑝𝑐𝑜𝑚𝑖𝑛𝑔 𝐷𝑎𝑢𝑚 𝐾𝑎𝑘𝑎𝑜 𝑇𝑉 𝑓𝑎𝑛𝑡𝑎𝑠𝑦 𝑑𝑟𝑎𝑚𝑎 '𝑆𝑢𝑝𝑒𝑟𝑖𝑜𝑟 𝑆ℎ𝑎𝑚𝑎𝑛 𝐺𝑎 𝐷𝑜 𝑆ℎ𝑖𝑚' 𝑖𝑠 𝑎 𝑓𝑎𝑛𝑡𝑎𝑠𝑦 𝑚𝑦𝑠𝑡𝑒𝑟𝑦 𝑟𝑜𝑚𝑎𝑛𝑐𝑒 𝑎𝑏𝑜𝑢𝑡 𝑡𝑤𝑜 𝑢𝑛𝑖𝑞𝑢𝑒 ℎ𝑖𝑔ℎ 𝑠𝑐ℎ𝑜𝑜𝑙𝑒𝑟𝑠 𝑤ℎ𝑜 𝑏𝑒𝑐𝑜𝑚𝑒 𝑖𝑛𝑣𝑜𝑙𝑣𝑒𝑑 𝑖𝑛 𝑎 𝑠𝑒𝑟𝑖𝑒𝑠 𝑜𝑓 𝑚𝑦𝑠𝑡𝑒𝑟𝑖𝑜𝑢𝑠 𝑖𝑛𝑐𝑖𝑑𝑒𝑛𝑡𝑠. 𝐾𝑖𝑚 𝑆𝑎𝑒 𝑅𝑜𝑛 𝑝𝑙𝑎𝑦𝑠 𝑡ℎ𝑒 𝑏𝑟𝑎𝑣𝑒 𝑎𝑛𝑑 𝑠𝑡𝑟𝑜𝑛𝑔 𝑠ℎ𝑎𝑚𝑎𝑛 𝐺𝑎 𝐷𝑜 𝑆ℎ𝑖𝑚 𝑤ℎ𝑜 𝑤𝑖𝑠ℎ𝑒𝑠 𝑡𝑜 𝑙𝑖𝑣𝑒 𝑎𝑠 𝑎 𝑡𝑦𝑝𝑖𝑐𝑎𝑙 ℎ𝑖𝑔ℎ 𝑠𝑐ℎ𝑜𝑜𝑙𝑒𝑟 𝑏𝑢𝑡 𝑖𝑠 𝑏𝑜𝑟𝑛 𝑤𝑖𝑡ℎ 𝑡ℎ𝑒 𝑢𝑛𝑑𝑒𝑠𝑖𝑟𝑒𝑑 𝑓𝑎𝑡𝑒 𝑜𝑓 𝑏𝑒𝑐𝑜𝑚𝑖𝑛𝑔 𝑎 𝑠ℎ𝑎𝑚𝑎𝑛. 𝑆ℎ𝑒 𝑖𝑠 𝑝𝑎𝑖𝑟𝑒𝑑 𝑤𝑖𝑡ℎ 𝑁𝑎𝑚 𝐷𝑎 𝑅𝑒𝑢𝑚 𝑤ℎ𝑜 𝑝𝑙𝑎𝑦𝑠 𝑡ℎ𝑒 𝑟𝑜𝑙𝑒 𝑜𝑓 𝑁𝑎 𝑊𝑜𝑜 𝑆𝑜𝑜, 𝑎 𝑛𝑒𝑎𝑟𝑙𝑦 𝑝𝑒𝑟𝑓𝑒𝑐𝑡 ℎ𝑖𝑔ℎ 𝑠𝑐ℎ𝑜𝑜𝑙𝑒𝑟 𝑤𝑖𝑡ℎ 𝑎 𝑤𝑒𝑎𝑙𝑡ℎ𝑦 𝑏𝑎𝑐𝑘𝑔𝑟𝑜𝑢𝑛𝑑, ℎ𝑎𝑛𝑑𝑠𝑜𝑚𝑒 𝑙𝑜𝑜𝑘𝑠, 𝑎𝑛𝑑 𝑜𝑢𝑡𝑠𝑡𝑎𝑛𝑑𝑖𝑛𝑔 𝑔𝑟𝑎𝑑𝑒𝑠. 𝑊ℎ𝑒𝑛 𝐺𝑎 𝐷𝑜 𝑆ℎ𝑖𝑚 𝑠𝑢𝑑𝑑𝑒𝑛𝑙𝑦 𝑎𝑝𝑝𝑒𝑎𝑟𝑠 𝑖𝑛 ℎ𝑖𝑠 𝑙𝑖𝑓𝑒, ℎ𝑒 𝑔𝑎𝑖𝑛𝑠 𝑡ℎ𝑒 𝑎𝑏𝑖𝑙𝑖𝑡𝑦 𝑡𝑜 𝑠𝑒𝑒 𝑒𝑣𝑖𝑙 𝑠𝑝𝑖𝑟𝑖𝑡𝑠, 𝑎𝑛𝑑 𝑡ℎ𝑒 𝑡𝑤𝑜 𝑔𝑒𝑡 𝑒𝑛𝑡𝑎𝑛𝑔𝑙𝑒𝑑 𝑖𝑛 𝑚𝑦𝑠𝑡𝑒𝑟𝑖𝑜𝑢𝑠 𝑐𝑎𝑠𝑒𝑠 𝑡𝑜𝑔𝑒𝑡ℎ𝑒𝑟.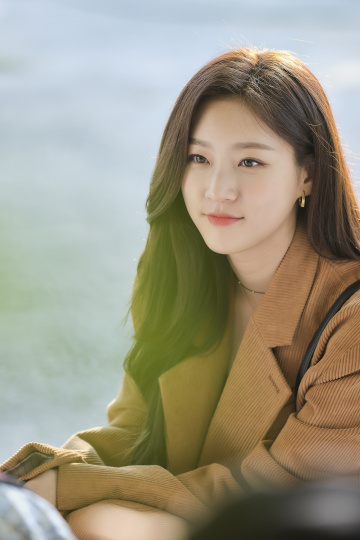 Kim Sae Ron is a popular actress who first debuted at the age of 9. She is best known for her roles in films such as A Brand New Life, through which she attended Cannes Film Festival for a special screening, making her the youngest actress to be invited, and The Man From Nowhere where she won the 'Best New Actress' award at the 8th Korean Film Awards.
Her exceptional acting and decorated career has led her to such an interesting project, we cannot wait to see her new character come to life!
Source: pinkvilla.com