The artist of the popular webtoon 'Nevertheless' says they had a particular face in mind for Yoo Na Bi.
During an interview with Webtoon Guide, artist Jungseo revealed that the original model for the female protagonist in 'Nevertheless' was none other than Girls' Generation's Taeyeon. However, the JTBC drama version of the webtoon had cast Han So Hwee as Yoo Na Bi and Song Kang as Park Jae Eon.
While Taeyeon was the model for Yoo Na Bi, the visual inspiration for the male protagonist was Kentaro Sakaguchi, according to the artist.
Although they believed that the actors for the JTBC drama synchronized well with the original characters, netizens found this news unexpectedly delightful, with comments such as: "I never imagined Taeyeon as Yoo Na Bi, but now that I think about it, it matches strangely well," "I wouldn't say the personality of the characters are identical but it makes a lot of sense, visually".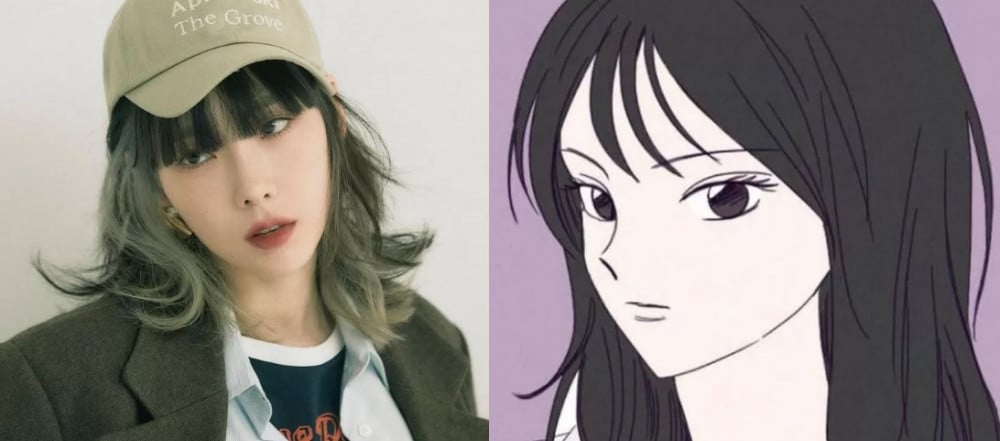 In other news, the JTBC drama 'Nevertheless' aired its final episode on August 21, with a relatively lower viewer rating of 1.7%.
Meanwhile,JTBC's "Nevertheless" released a behind-the-scenes look at the last day of filming!
The new making-of video begins with a sweet epilogue scene of Han So Hee and Song Kang meeting up. The two discover a spider web while filming, and they observe the web closely together. After walking side-by-side while holding hands, Song Kang explains how he didn't even notice Han So Hee letting go of his hand and how his hand kept moving as if he were still guiding her along.
Han So Hee wraps up filming with a bright smile on her face. Accepting a large bouquet of flowers, Han So Hee happily poses for the camera. The actress shares, "I'm going to stay up all night filming and come here again tomorrow," and cheerfully waves farewell to the camera.
During his final day of filming, Song Kang kicks the empty air while waiting for shooting to begin. He shares, "My knee hurts because it's raining." When Song Kang comes out of the tunnel after wrapping up his scene, the sun has already started to rise. Everyone claps to congratulate Song Kang, and he remains playful until the very end.
The drama recently concluded on August 21 with a slight rise in ratings. Watch the cast share their closing remarks here!