Mnet has been known for its 'evil editing' to stir up some drama on their shows. Therefore, there are many instances that fans and viewers found that the producers of the show would stitch together interview content and use it to their advantage to make it seem like there is drama between the contestants.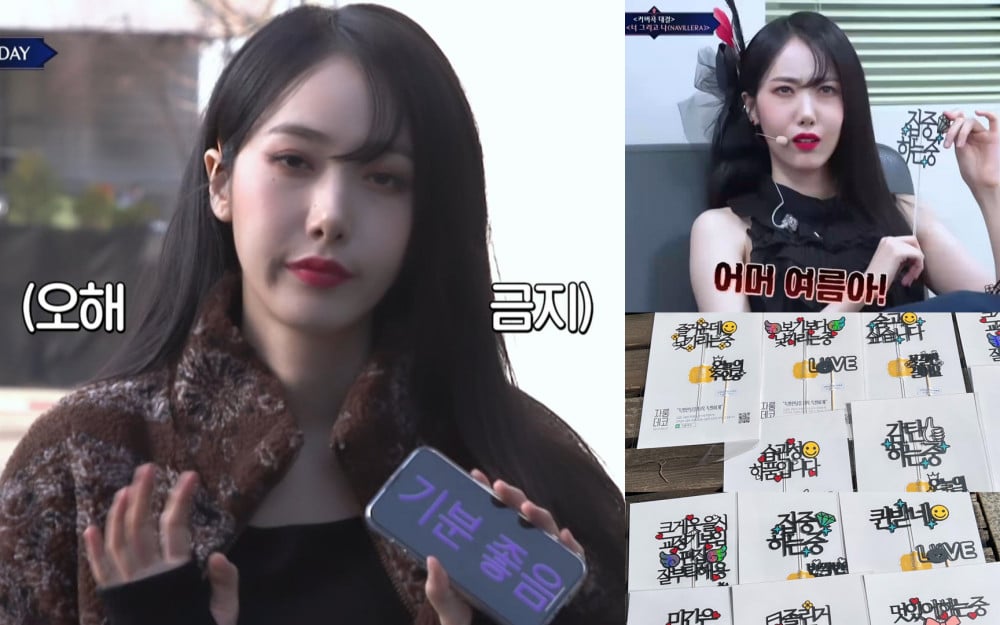 One of the latest dramas that Mnet almost caused was between VIVIZ and Cosmic Girls. During the first episode of 'Queendom 2' that aired, there was tension between VIVIZ's SinB and Cosmic Girls' Yeoreum over who is the senior group. However, the drama was soon cleared up when Yeoreum personally explained the situation and revealed that Mnet had done its 'evil editing' once again.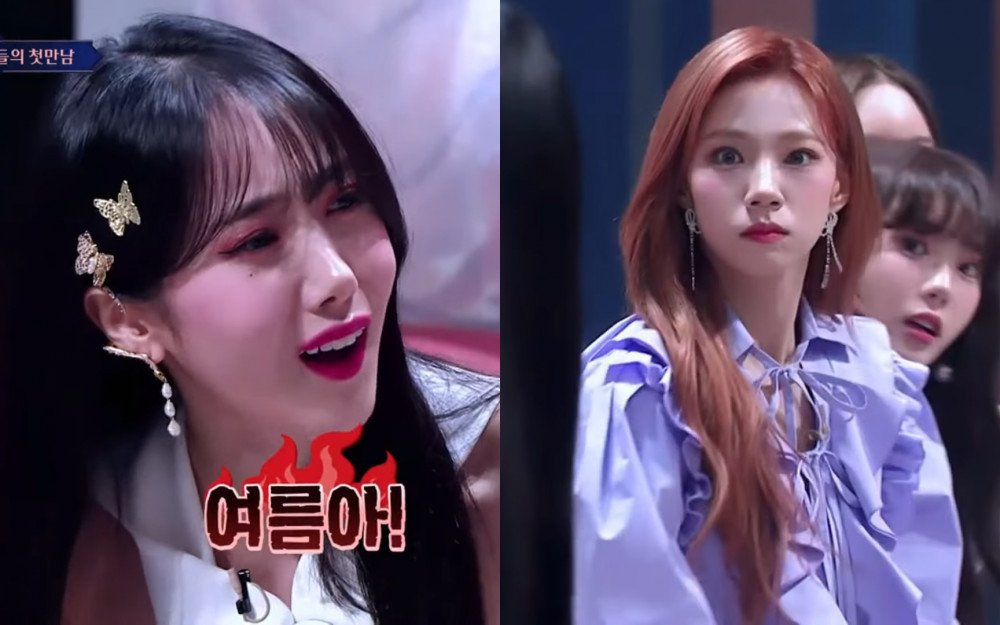 To prevent this from happening again, VIVIZ members diverted to a witty and hilarious way to avoid the 'evil editing' by Mnet. SinB showed up at the broadcast station looking rather serious, but she held up a sign on her cell phone saying, 'I'm in a good mood,' while the other members explained that they had just woken up from a nap in the car on the way to the station.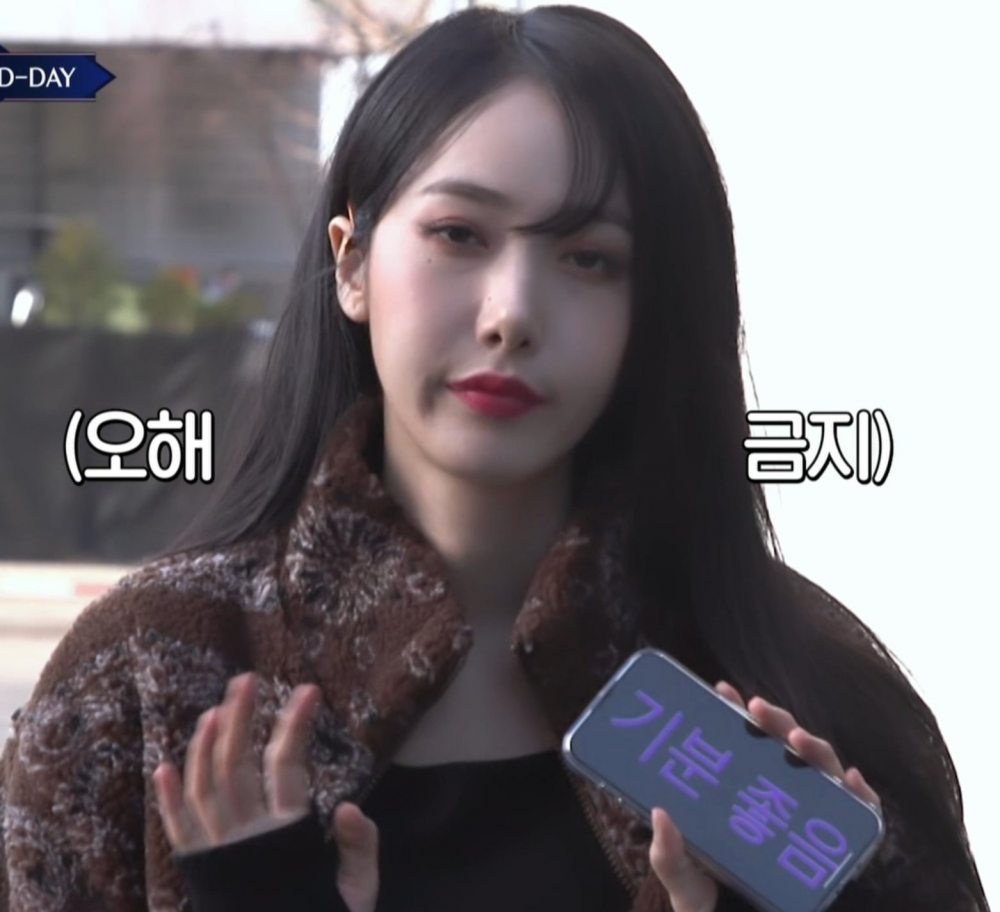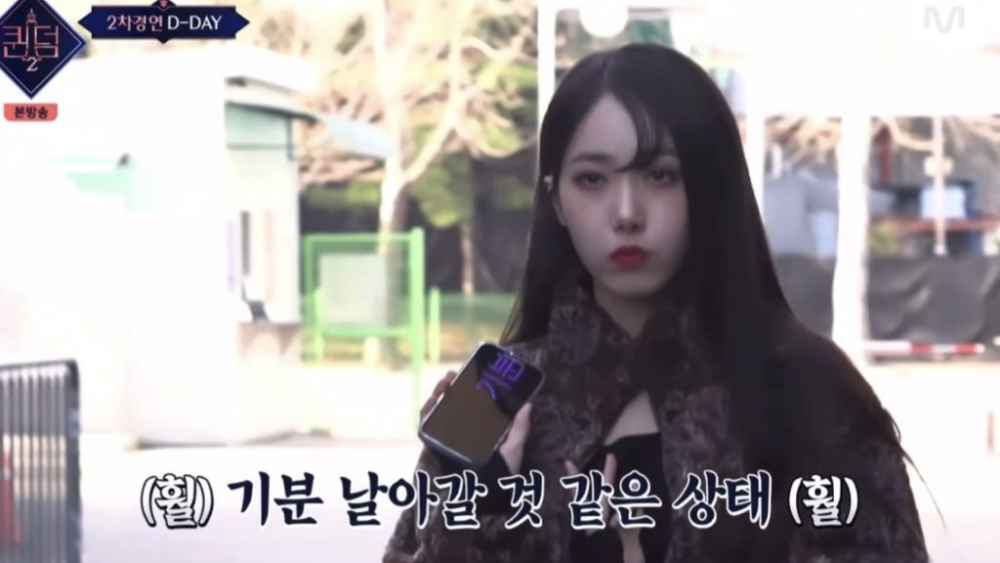 Additionally, VIVIZ fans gifted the members with signs that they could hold up while being filmed on 'Queendom 2.' The signs would say, "I'm having fun but am shy," "I am being shyer than I look," "I want to hide," "This is just a habitual yawn," "I am being impressed," "When I smile wide, you can see the braces, so please edit this well," "I am concentrating now," "I inherited my forehead from my father" "I am not sleepy," "I am thinking that is awesome," and more.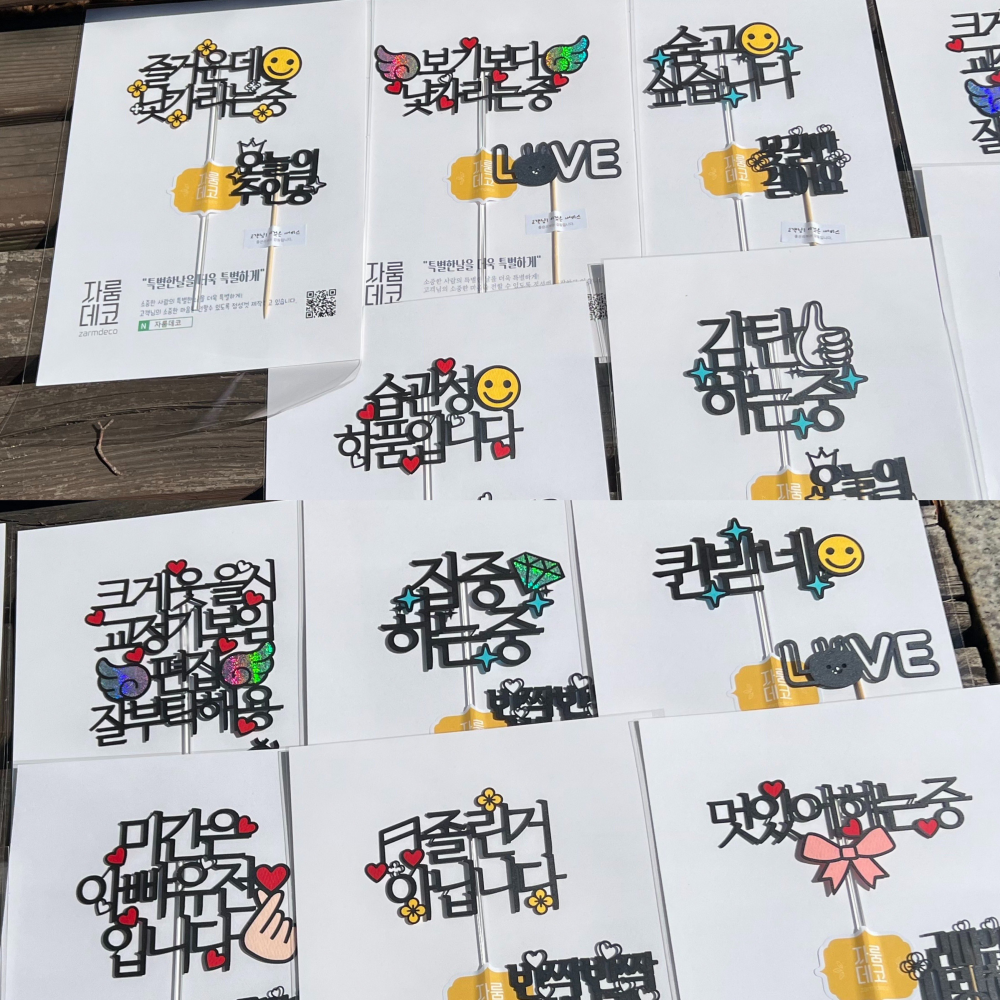 Throughout the show, VIVIZ members were seen holding up these cute signs that would explain their serious facial expressions so that Mnet won't be able to use the clips for drama between the girl groups.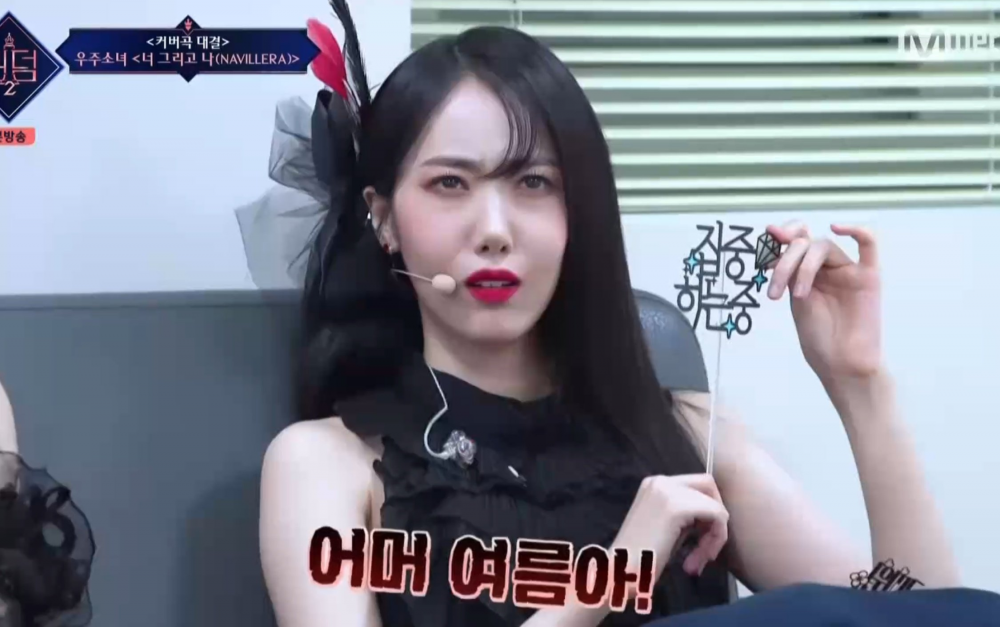 SinB holding up the sign saying, "I am concentrating"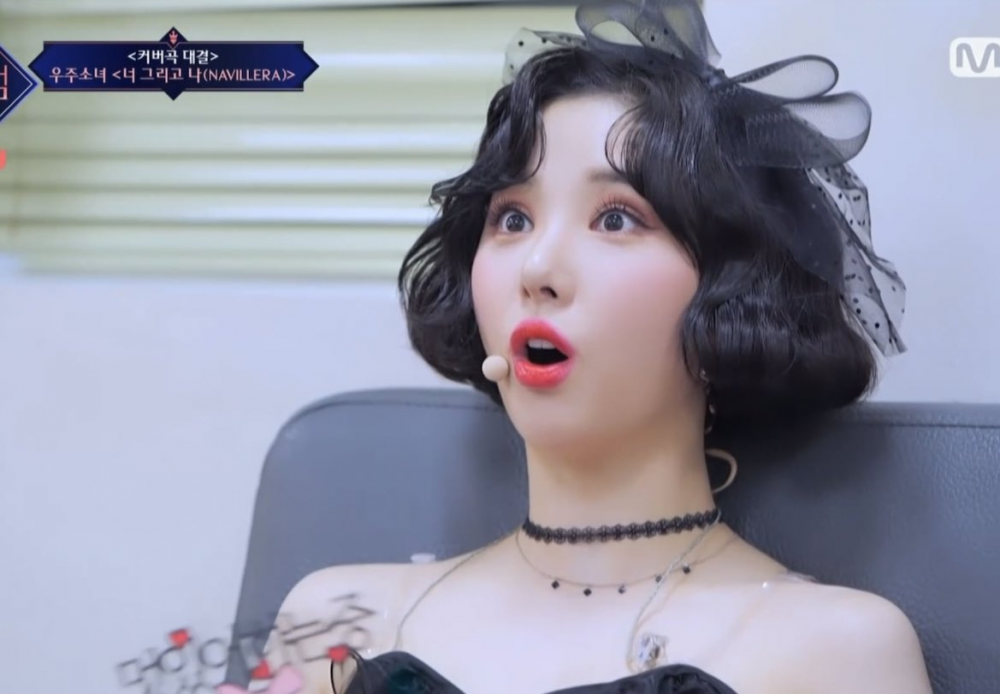 Eunha holding up the sign that says, "I am thinking that is awesome."
It was revealed that one of the signs that say "I inherited my forehead from my father" was actually from what SinB told her fans through Bubble. SinB once told her fans that the space between her eyebrows is narrower than other people's, and her forehead was from her father. So, she looks like she's frowning when she's just concentrating.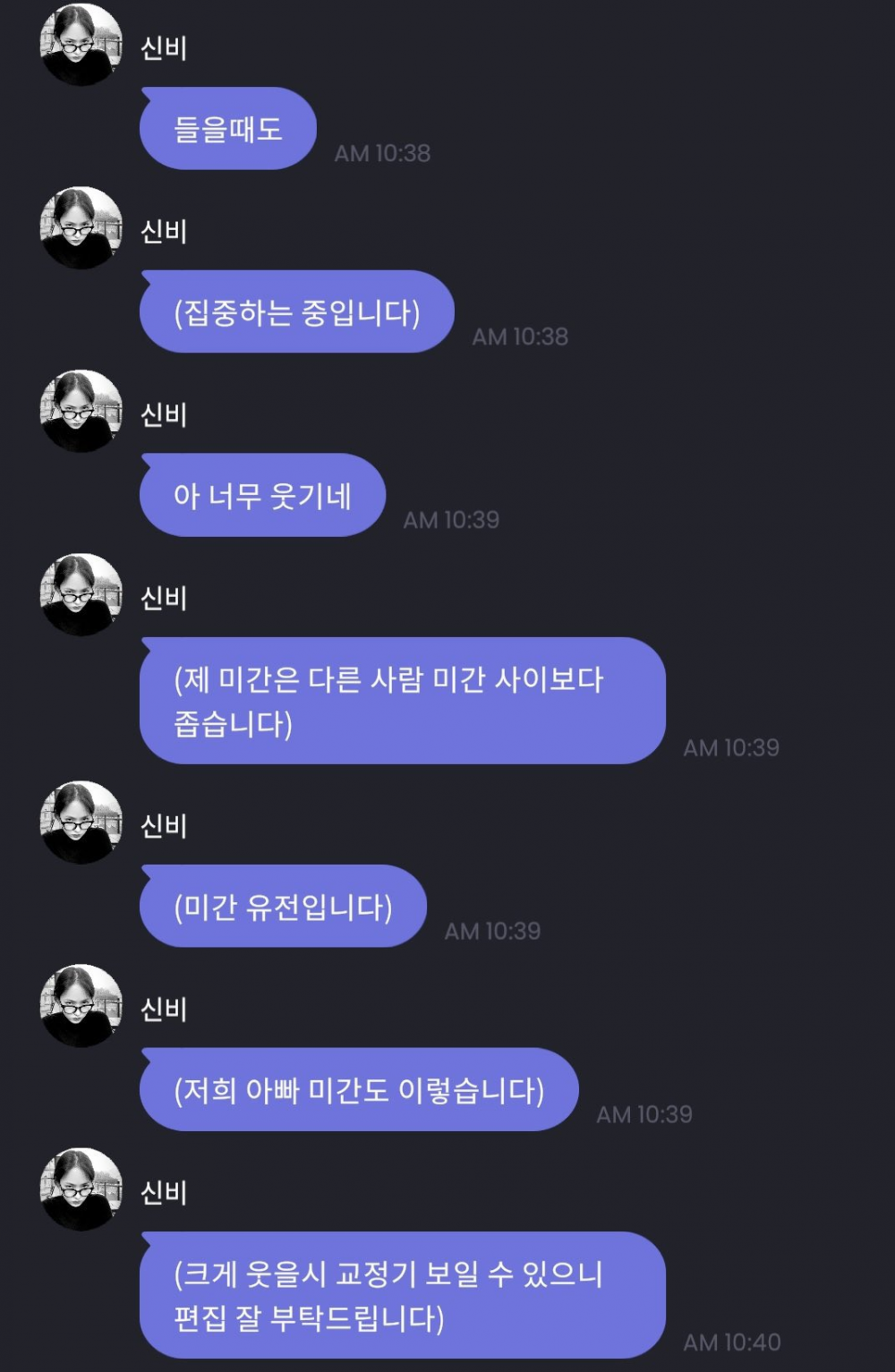 Netizens commented, "I love SinB," "I just hate how the girls have to hold signs so they don't get used in the 'evil editing,' lol," "Seriously, I think Mnet needs to pay SinB more. She's hilarious," "I love VIVIZ," "LOL, her face would definitely have been used in the 'evil editing' if she wasn't holding those signs made by her fan," "She's so cute," "I think she's so charming and loveable," and "This is so cute and so hilarious."
Source: Allkpop
ARMYs Suspect BTS Is Filming New MV And More In Las Vegas—Here's Proof
The clues are adding up…
BTS comeback is soon upon us, and the members may be preparing right now…
From left: V, Jin, J-Hope, Jimin, Jungkook, Suga, and RM of BTS.
ARMYs are speculating that the members are filming a music video for a new song while in Las Vegas, Nevada. The evidence seems legit, so here are all the clues so far…
From left: Jungkook, V, and J-Hope. | @bellagio/Instagram
Recently, Kim Yeongjun arrived in Las Vegas ahead of BTS's second weekend of PERMISSION TO DANCE ON STAGE shows. He shared the update via Instagram.
| @photokyj80/Instagram
Kim Yeongjun is a talented photographer who has worked with BTS. He did both the Butter and BE concept photos.
| @photokyj80/Instagram
| @photokyj80/Instagram
| @photokyj80/Instagram
Not only is he now in the city, but art director Lumpens (also known as YongSeok Choi), as well as his crew, have been in Las Vegas for a while now. Lumpens worked on all of the BTS Universe music videos.
| @lumpenss/Instagram
Previously, the crew attended the second concert of the four and shared updates via Instagram Stories.
| @eumko/Instagram
| @_namhyunwoo_/Instagram
| @eumko/Instagram
Lastly, Ann Marie Hoang, the key stylist behind BTS's iconic looks for the "ON" MV, is in Las Vegas, too, although she resides in Los Angeles, California.
| @mstr_of_disguise/Instagram
Also, previously, leader RM hinted at big plans during his live broadcast after the first PERMISSION TO DANCE ON STAGE concert in Las Vegas. He told ARMYs that the group had plans and schedules throughout the week.
RM | BTS/VLIVE
So, ARMYs are convinced that all the clues mean a comeback is coming, including a new song, MV, and concept photos.
Photographer Kim yeongjun who did the butter and BE , lumpens mv crew, stylist who did the "ON" outfit are all in vegas BTS is filming mv u all pic.twitter.com/92RpUB2SeP

— Shru⁷ (@bangtinyboyys) April 13, 2022
Okay, Lumpens crew and BE/Butter photographer are all in Vegas. YOU CAN'T CONVINCE ME SOMETHING IS NOT HAPPENING 👀

— Dita ⁷ (@almostdita) April 13, 2022
Some have developed theories surrounding the comeback, even guessing the release date.
so my theory is that BTS are going to release a single in early May, maybe the snoop dogg collab. and then we'll have festa in June and after that the album will come. and then the tour maybe by the end of the summer.

— Ahlem⁷ BACK FROM SUSPENSION (@hopefulmyg) April 6, 2022
— Ahlem⁷ BACK FROM SUSPENSION (@hopefulmyg) April 13, 2022
Do you agree with these theories? Can we look forward to a new BTS MV soon?
Source: Koreaboo